Hello,
Can someone please assist me with this? I believe I have tried everything.
I would like to add the date/time to the file name so the user can read the log file name and know when the bot ran. However, when I run the bot, I get the below error in the 2nd screenshot: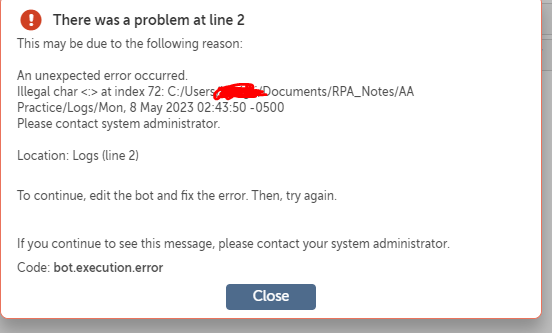 I have tried removing the colon, but still get an error.