Solved
Unable to connect to the Control Room database, which may affect some functionality.
---

+1
plz help me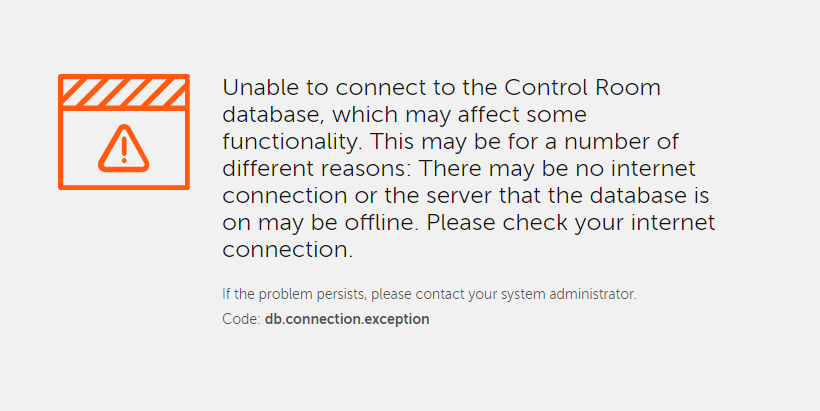 Best answer by JSKIMMMMMMMMMMMM 18 April 2023, 10:51
View original
---
Sign up
Already have an account? Login
Enter your username or e-mail address. We'll send you an e-mail with instructions to reset your password.