An action to select UL (unordered list) item is performed by Record Capture using the technology Microsoft Active Accessibility. Am forced to use this technology type as HTML tech type of UL tag isn't working to select the item text, it executes without selecting the actual item. 
Problem with Microsoft Active Accessibility recorder action is, it's only executing as bot creator but not executing as bot runner. Error thrown is : Unable to perform SELECTITEMBYTEXT action. TREE is unavailable.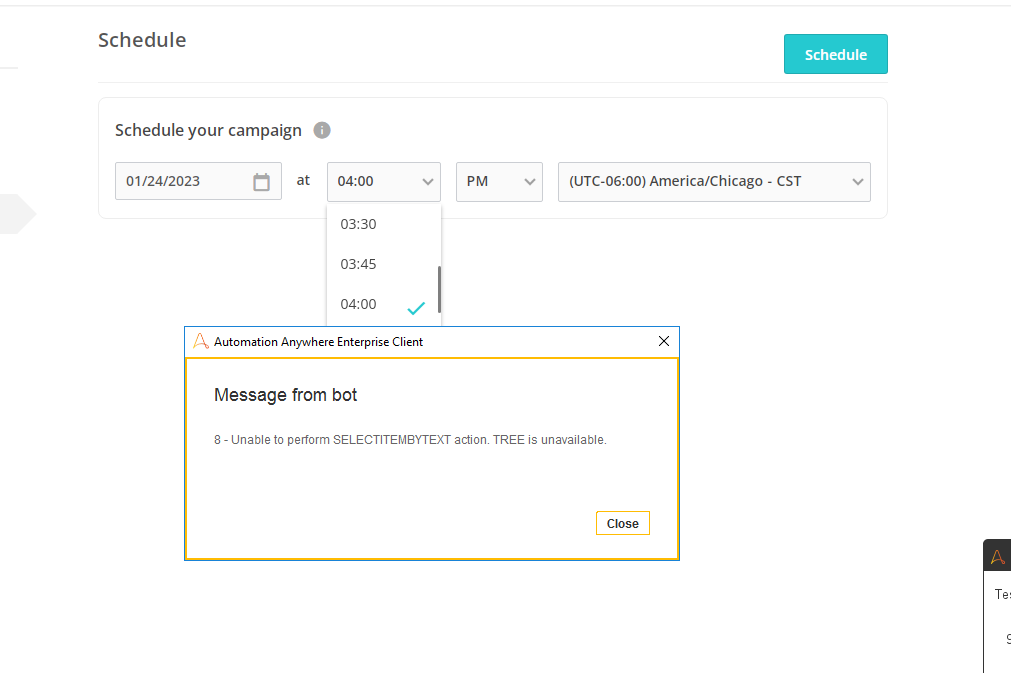 Recorder package version used : 2.9.2-20221122-181034
Details of what is working & what is not below.
| | | | |
| --- | --- | --- | --- |
| Bot Creator / Runner | Bot Agent Version | OS Version | Working / Not Working |
| Dev Bot Creator | 21.222 | Windows Server 2019 DC 64-bit (10.0 Build 17763) | Working |
| Dev Bot Creator | 21.222 | Windows Server 2019 DC 64-bit (10.0 Build 17763) | Working |
| Dev Bot Runner | 21.222 | Windows Server 2016 DC 64-bit (10.0 Build 14393) | Not Working |
| Prod Bot Runner | 21.230 | Windows Server 2019 DC 64-bit (10.0 Build 17763) | Not Working |