Hi Guys,
I have a query that if I want to combine three conditions using AND, OR operators as below :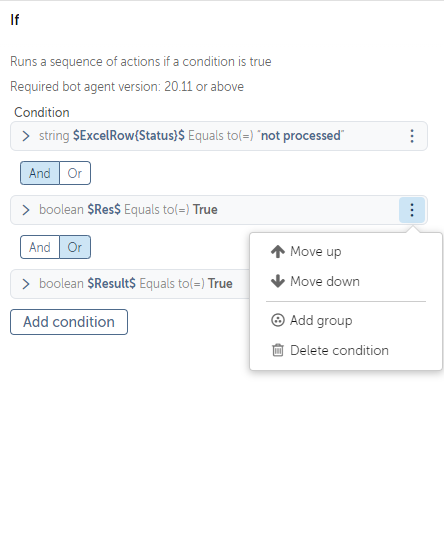 in the above image i want an OR operator between the second and third condition. I am trying to use "Add Group" option, but I am not exactly getting how this is supposed to work.
The condition should be built something like this that from condition 2 and condition 3 either of them is true and condition 1 should be true.
Any help/leads would be highly appreciated, thanks in advanced.