Hi team,
Please check the screenshot and advise whether we can automate below condition or not
For now data is less hence we do not have scrollbar at the bottom but what if in future data increases and scrollbar will appear there.
Is possible that bot will check the scrollbar and if it is there then it will click the scrollbar and take the screenshot of the page?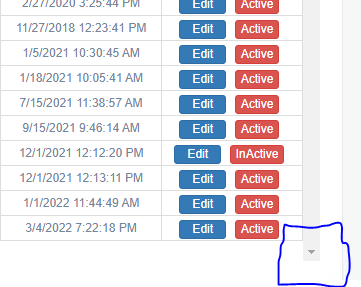 Thanks!!