After Bot agent update to Automation 360 v.26 action Click are not working in chrome.
I run testing and see bot select a frame of object but not clicking that.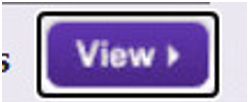 and I try to searching
information I found workaround for edge but chrome are problem the same https://docs.automationanywhere.com/bundle/enterprise-v2019/page/enterprise-cloud/topics/release-notes/v26-release-rpa-workspace.html
So I following step to downgrade Recorder Package but the result are the same, it's
not working with Click action.
How to resolve this problem? If do not change Click to Left Click.