This tutorial is a guest post from Jim Frost, Solutions Partner at R-Path Automation. Jim is a Most Valuable Pathfinder, as well as an experienced automation architect responsible for designing solutions that achieve superior ROI for R-Path customers. He was gracious enough to share his insights on where AARI can add value to Automation Anywhere customers. 
---
In this blog post, we'll walk through how you can utilize Automation Anywhere's Robotic Interface (AARI) in a Customer Support (CS) environment. This post will be primarily focused on:
Discussing the most common use-case for AARI in a CS environment
How to ask value-add questions during the stakeholder conversations
Some other, non-CS use-cases we've been exposed to
Common Use-Case
We're all pretty familiar with how a typical CS call might go: The customer calls in (1), the Customer Support representative asks for an ID# of some sort (2), and then, frequently, the customer is either put on-hold, or is forced to listen to the Customer Support representative pound their keyboard (3) as they go into one or more systems (4) extracting data about the calling customer (5).

Pretty common customer experience, and not one that drives customer loyalty nor helps with future sales.
How can we leverage AARI
So, what is AARI, and how can it be leveraged to help improve the Customer Experience while also improving average call handling times (AHT)? As you likely already know, Automation Anywhere's Robotic Interface (AARI) provides a front-end interface for users to execute and interact with the bots and the applications that they are automating. AARI can be used from within applications such as Salesforce, within a web browser, as well as a desktop application for true end-to-end process automation, enabling the human-bot connection between the front and back offices.
So how can this be implemented in a Customer Service environment? Imagine you are a Customer Support representative, and you receive a call from a customer.  Instead of the old "tried and true" method of frantically logging into disparate systems and gathering data we discussed above, what if you could ask for the client ID number, and send that off to a bot to gather all of that data for you? While the bot is running, you could interact with the customer, ask questions, listen more closely to customer concerns, discuss new offerings from your company, you name it. From a customer perspective, this feels much more personalized and more human than waiting while you drag the data out of the various systems.
Value-add questions during stakeholder discussions
Now, let's imagine you are in the design stage of the bot with your stakeholders. Knowing the power behind AARI, you can ask much more probing questions. Such as:
Should the bot check one of the systems (or a report) to see if the calling customer is a top-10% buyer of your products or services?
Could the bot provide an immediate notification to the Customer Support representative instead of waiting until the entire bot has run, thus allowing the rep to acknowledge the status of the customer immediately?
How about returning a warning about a customer that is known to be difficult or impatient?
Could the bot leverage a machine learning model to suggest the best offers to make this customer based on their customer profile and successfully accepted offers by similar customers?
What data would be useful for a customer call that isn't already exposed to Customer Service reps through existing UI's? Could a bot fetch data from an API that would add value to a customer call?
While maybe not directly part of automating the base-process, you can start to see that there are ways we can drive the design conversation to add-value and to get the stakeholder thinking a little more "outside the box" than a direct 1-to-1 bot replication of the human tasks of data gathering.
Other use-cases
During our various client engagements, both pre- and post-sale, we've seen several examples of where AARI would be a good fit. One use-case involved looking up medical eligibility on a government website, which can easily be a portion of the AARI bot.  This would assist them in verifying eligibility, enable faster treatment, and reduce rejected claims. Another use-case envisioned an interactive bot that would perform different actions based on the human feedback to the bot.  A very good example where AARI can fit into the picture and be flexible based on situational changes. An Additional use-case envisioned the entire order entry process to be automated based on the calling customer's existing details in their system and the parts they were ordering.  The process would do all aspects of order entry, creating a work order/pull-slip, making shipping arrangements, and creating an invoice.
Conclusion
Every second your Customer Support representatives are not directly discussing the customer's problems, wants, and desires, is a lost opportunity to keep the customer engaged, having a good call experience, and in some cases, the opportunity to delight the customer. Customer Support representatives are in the wonderful place of being able to talk to customers, albeit while often being asked to focus on the conversation at hand while logging in to X number of platforms to address customer needs.  Ask any salesperson, being able to discuss all aspects of the customer's mindset is a huge opportunity to increase business with them and should not be wasted. Check out AARI and start delivering your own success stories!
---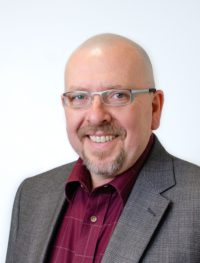 Solutions Partner at R-Path Automation
Jim is passionate about optimizing, automating, and improving processes wherever possible. He's committed to continuous improvement and is an avid education enthusiast.
When he's not designing automation solutions, you can find Jim on Linkedin as well as on the forums of our Pathfinder Community.