Hello everyone.
The idea for this bot is make the connection to the email using the action Email Connect and then download the document attached for the unread email for determinate emails address.
But, I have a error in the line 3.
Can, please help me to find a solution for this problem:
Currently I did the connection to my email. Until the line 2, work fine, the connection is successful


but in the line 3 I received the error with the following message "The provided connection details are invalid"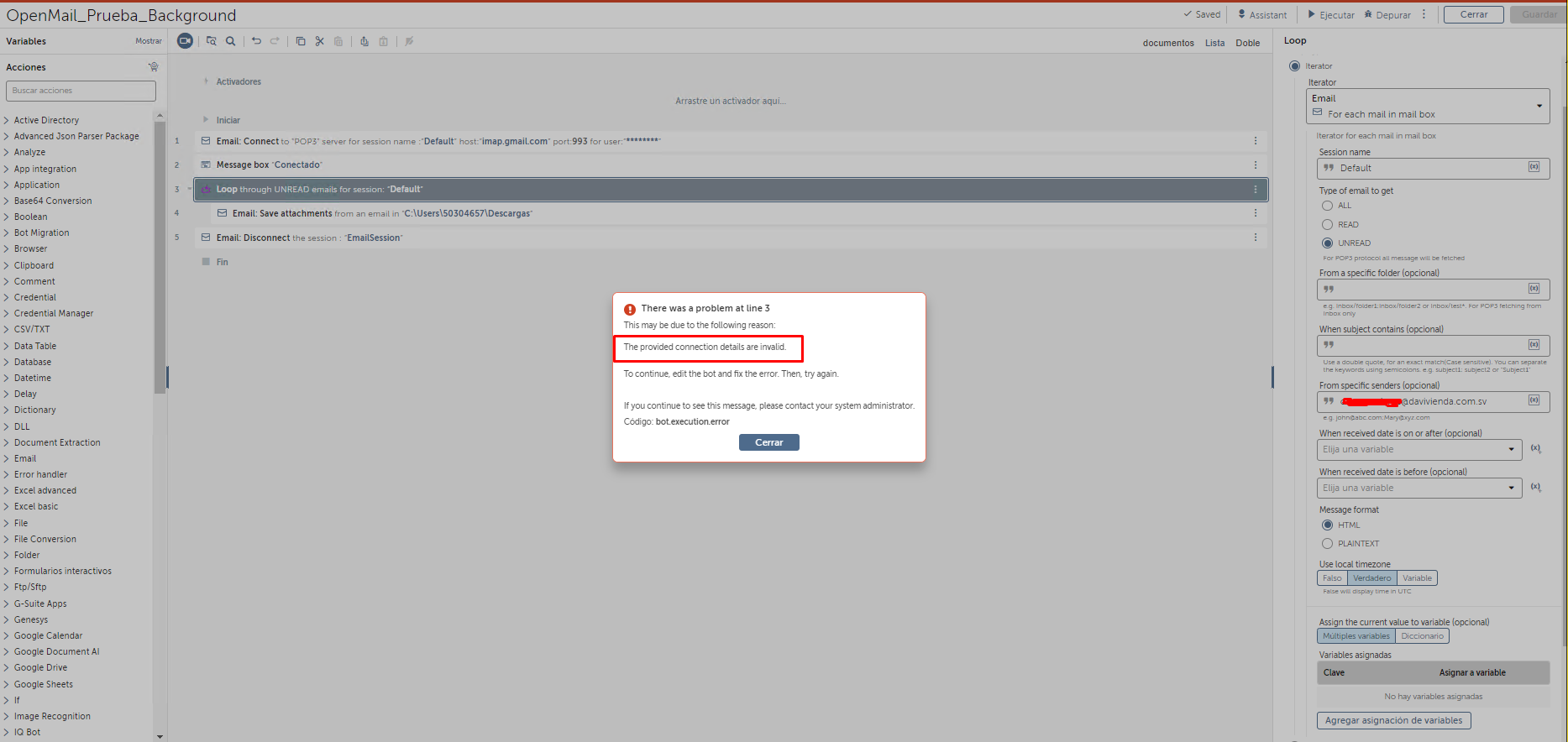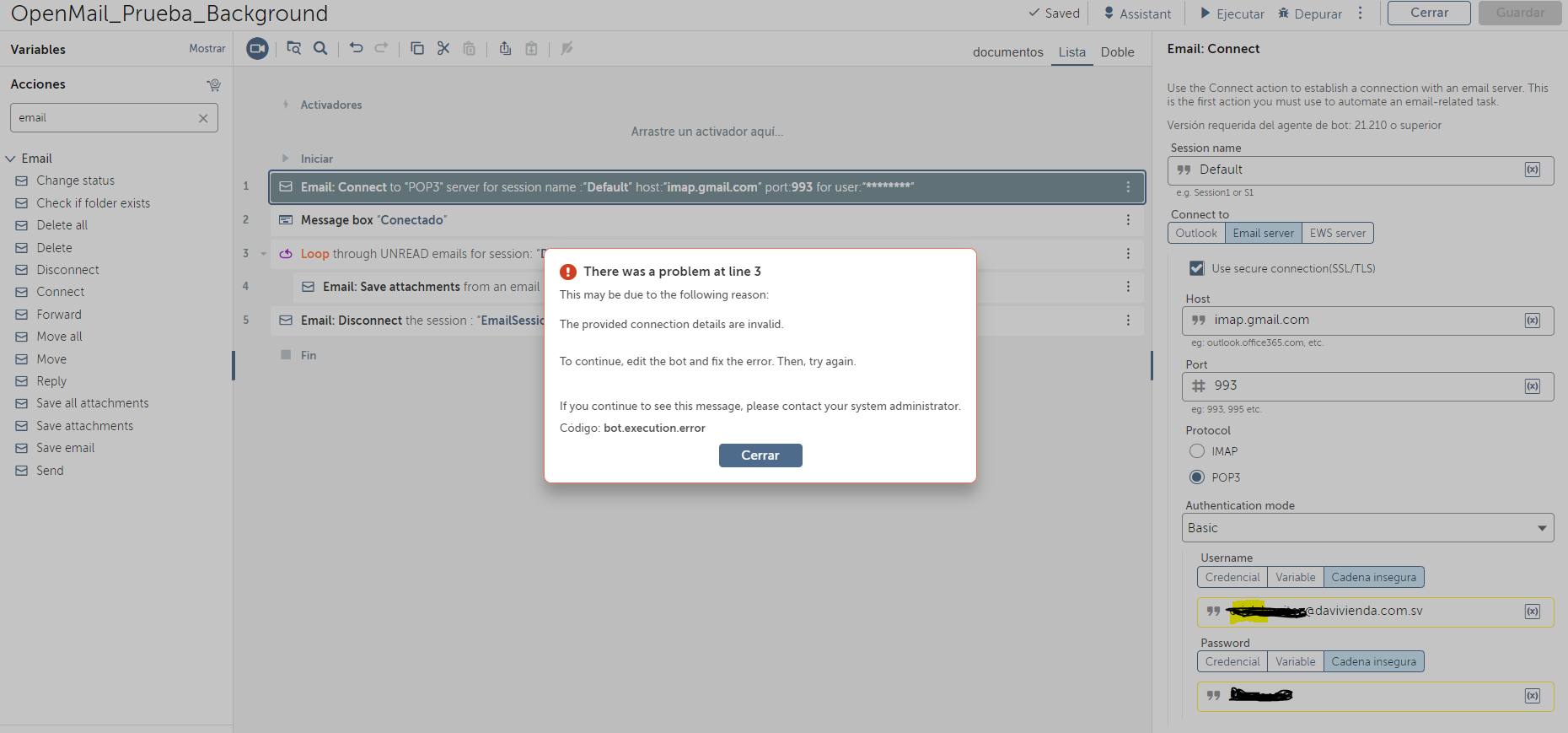 somebody have idea, what more I need to do or change in my configuration
Thanks.