Question
I had registered for the community edition url and was able to login during the initial setup process. But, now i am not able to login. Its showing an error (Code: UM1110) as shown. Kindly help. The username and password i entered was correct.
---
I tried to login through web, still its showing the same error.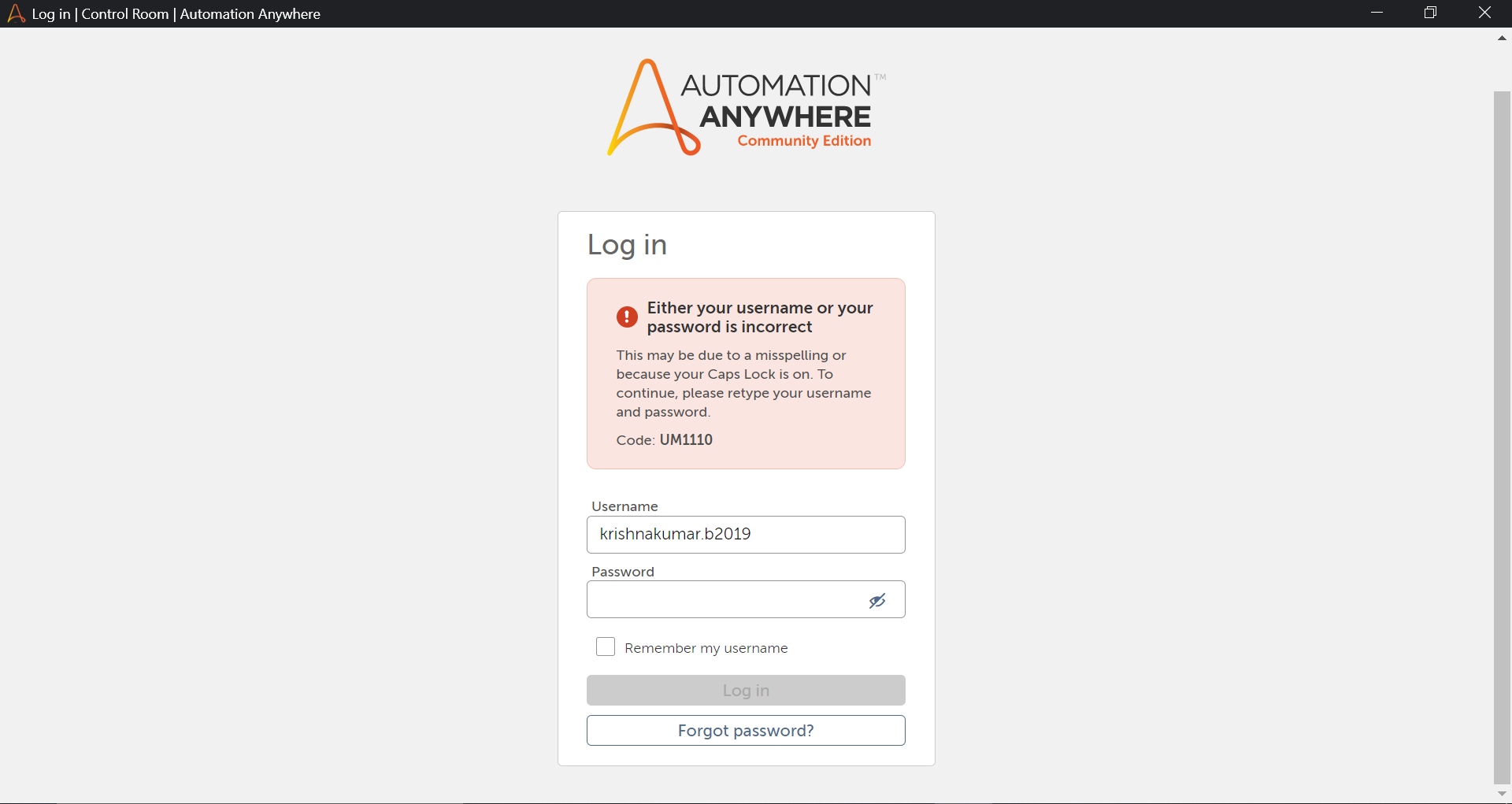 ---
Sign up
Already have an account? Login
Enter your username or e-mail address. We'll send you an e-mail with instructions to reset your password.