Hi There,
I would like to connect to SAP using SSO, the user running the bot (my user) is able to SSO to SAP. I am able to connect to SAP using the Automatic option after manually logging in with SSO. However, I would like to Automate this activity. I have tried the following:
Open Application SAP Logon and then SAP: connect to SAP GUI with correct SAP Logon name, client, language, but putting n/a for user name and password. The logon does appear to work, but then I get the following error.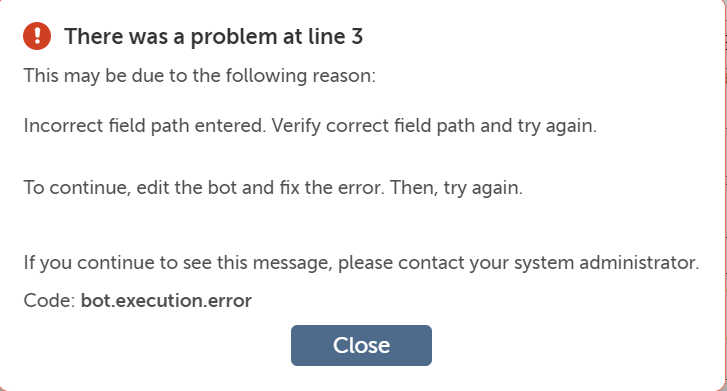 I also tried to open an application using the full sapgui connection string e.g. "C:\Program Files (x86)\SAP\FrontEnd\SAPgui\sapgui.exe" /M/<message server>/G/<group>/S/<service> SNC_PARTNERNAME="p:<#####>" SNC_QOP=9
The above also works and a SAP GUI session does appear logged in using SSO, however in the next program step I try to connect to the sapgui session using "Automatic" method and A360 gives me the below error (screenshot). 
It appears that A360 is looking for a SAPGUI session forked from the SAP Logon process.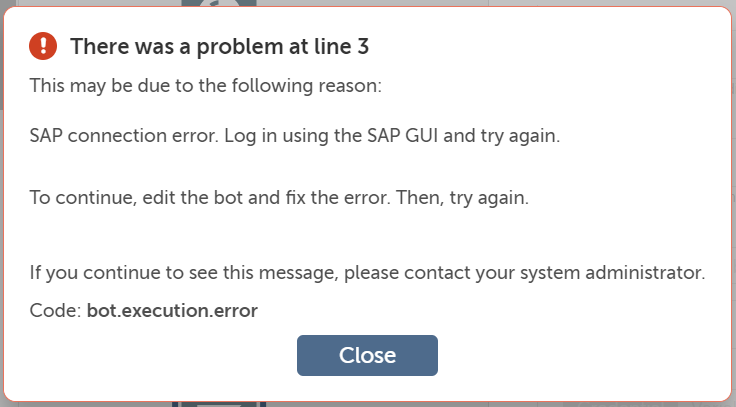 Your help would be greatly appreciated, I tried looking for documentation on this subject but I could only find the basics and nothing relating to SAP connection using SSO.
Kind regards
Chris.