Hi Team,

I am writing to report an issue that I am currently facing with the Automation Anywhere platform.
I am unable to check-in a bot from private to public.
As per the Audit Log the error is Particular file does not exist but i checked the file and path directory is available in both public and private.
please check below error detail screen shot
And the error in Audit Logs: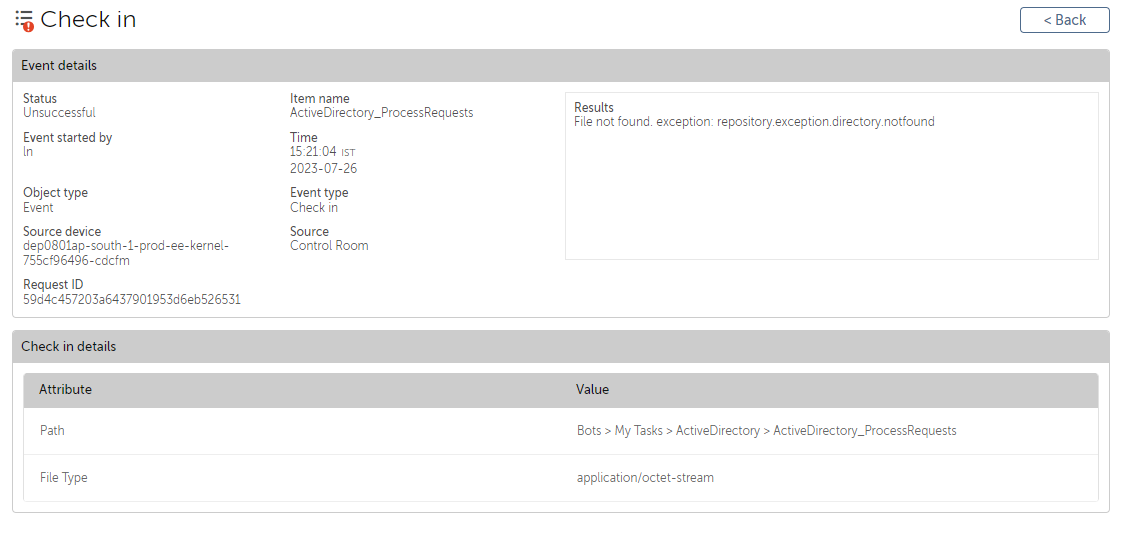 I would appreciate your assistance in resolving this matter.