Hi All,
Can someone help me on this where I need to store the excel values into a single variable and use that variable in different bots(child bots)?
Exampled:

the highlighted values need to store in a single variable( i have tried with Get multiple cells option but can t get the values into the variable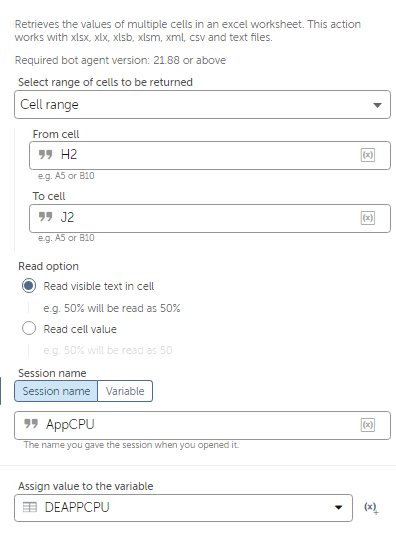 )
Can someone help me with this scenario?
let me know if there is any other option to achieve this scenario.
Thanks in advance🙂