I am trying to add a new recorder capture step into an existing bot. The window opens ready to capture, and I can highlight the area I want to click on.

However, the recorder doesn't start and it stays permanently on this screen: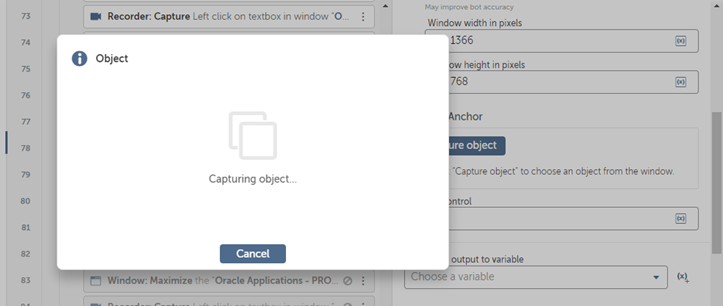 However, if I create a new bot from scratch and try to do the same steps, the recorder works and I am able to capture what I need.
I'm confused as to why the recorder won't work in the existing bot?