Hello everyone,
I have the following problem and I started thinking , that this is a bug of the Enterprise edition: 
I have created а Parent bot
In the Parent bot I have two child bots( variables are mapped and when I'm running only these two child bots there is no problem)
I want to run one more child bot in the Parent bot , but the actions are not developed yet( step 17 from the picture)
When I'm running the Parent bot through the Debug mode and want to type any letter in the variables search box  , my keyboard stops working or not working as normal, when I'm scrolling my mouse the desktop zooms in and out  and most of the time is needed to restart the computer.
It is necessary to run the Parent bot through the Debug mode in order to develop next steps(Step 17) and when they will be ready will be added in the third child bot.
I cannot run separately Step 17 , because there are dependencies with the first two child bots.
The chache memory is already cleared and I've checked the Ram memory - it is not overloaded .
Steps in the Parent bot are not more than 60-70.
Kindly asking you to give me any advice - how the bot can start working normally?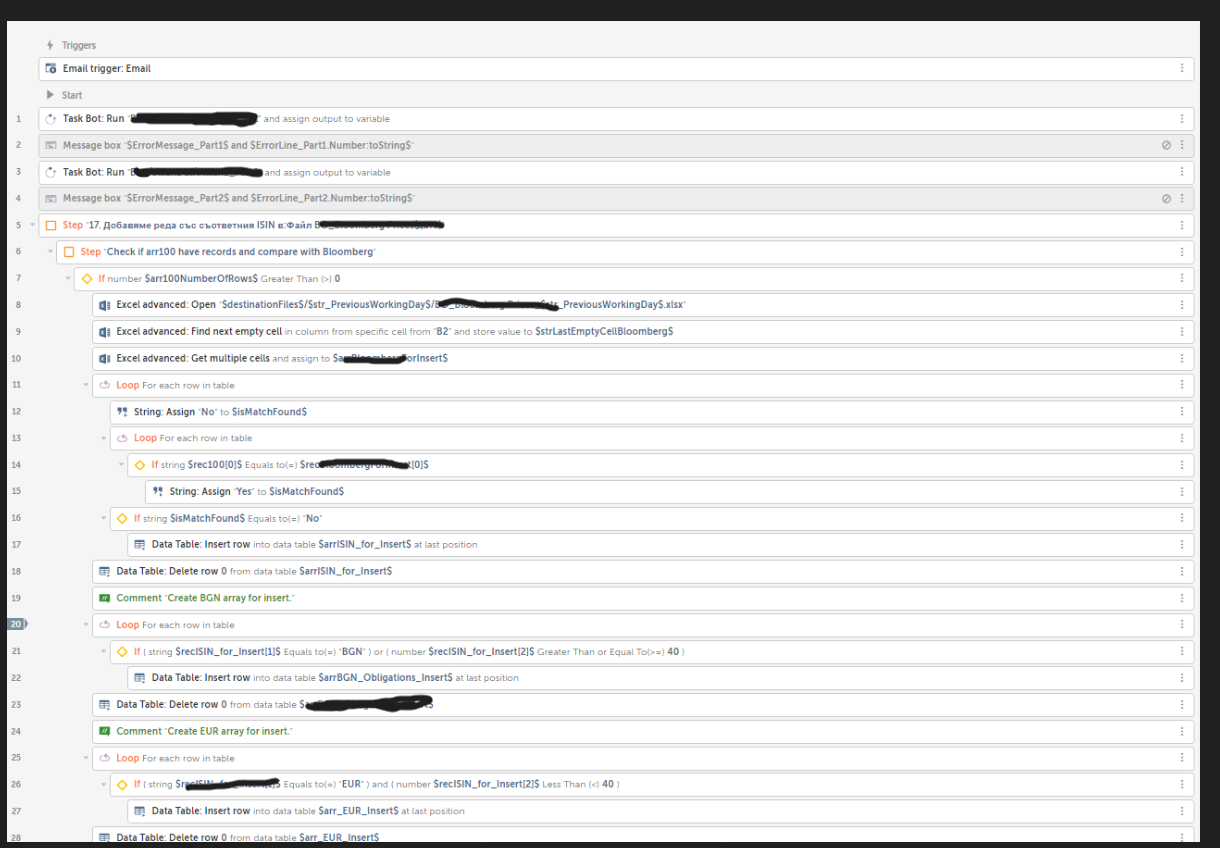 Best Regards,
Teodora