Hello everyone,
we are trying to connect to the local device, but AA shows the following message:
We are excluding a problem with wi-fi , because we are opening AA website.
We access this environment over Citrix and we are not using VPN.
We had a testing environment ( which  we access over Citrix) and where we have developed the bot, but now when the bot is ready for deployment on the Production environment the client told us that the new machine  is totally the same as previous , but we cannot connect the local device.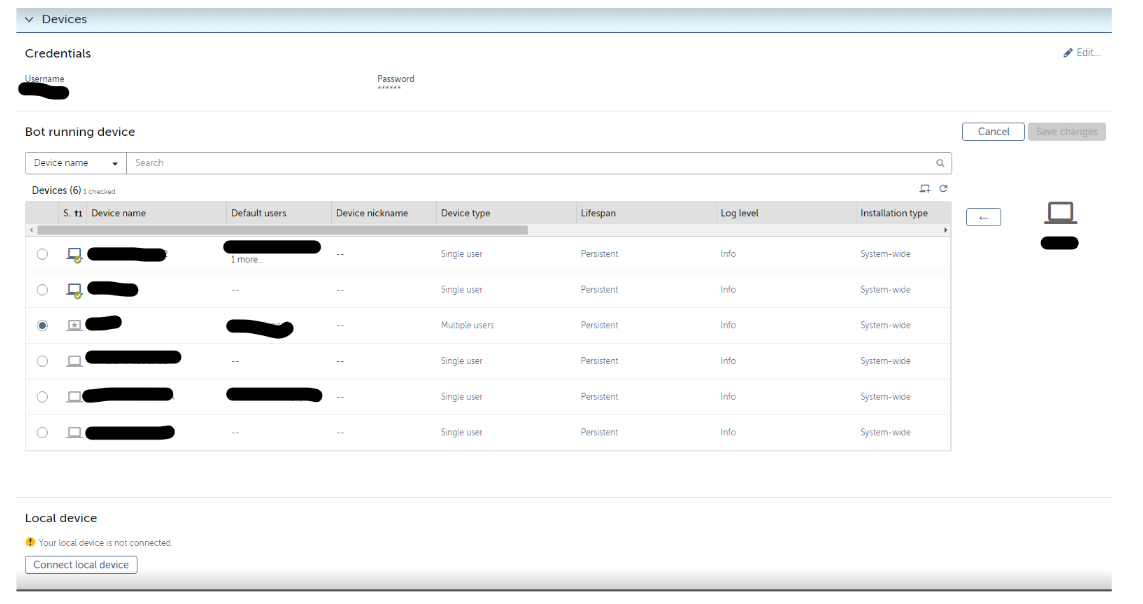 We are not seeing our device in the list with possible devices and when we press the button Connect local device this message is showing .
I'm asking for your advices to solve the problem.
Best Regards,
Teodora Dimitrova