Question
I am trying to use excel as database but unfortunately i getting error "external table is not in the expected format". my excel is not a password protected and i am using V11.
---

+3
Have also tried using a empty excel, excel with data and have got the same error.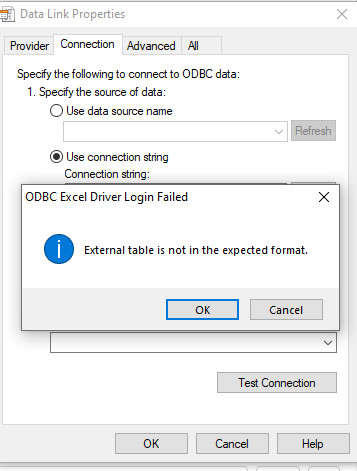 ---
Sign up
Already have an account? Login
Enter your username or e-mail address. We'll send you an e-mail with instructions to reset your password.