How to write data table to CSV with Headers ?
Currently , while writing data to CSV , Headers are not coming. However, i would like to have Headers while writing the data to CSV.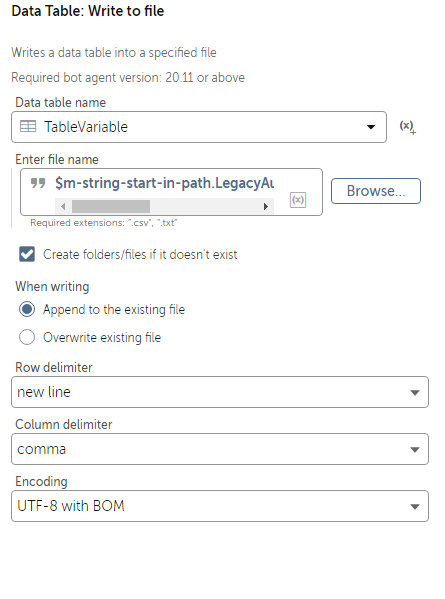 BTW, I am getting data table from SAP Screen using Record capture. It is able to write data into CSV, but it is writing data without headers.