I'm trying to use the SOAP web services with a URL. When I connect to the URL with 'SOAP UI' (External software), there are no errors. But when I try to connect to the same URL via action in A360, I get the below error message -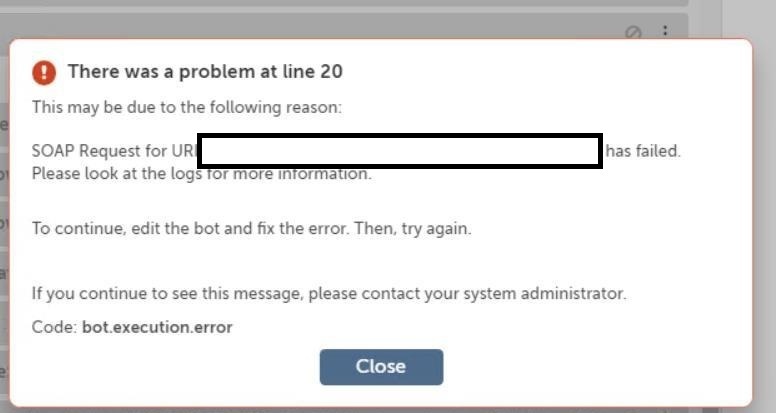 I've just created a task bot and I'm trying to run it.

Also where can I get the logs for this? Since I'm not running it via a bot runner.