Hello,
I am starting working on Document Automation after having used IQ Bot for some time.
I am looking for an option that I used with IQ Bot, named "Best field for table/repeated section"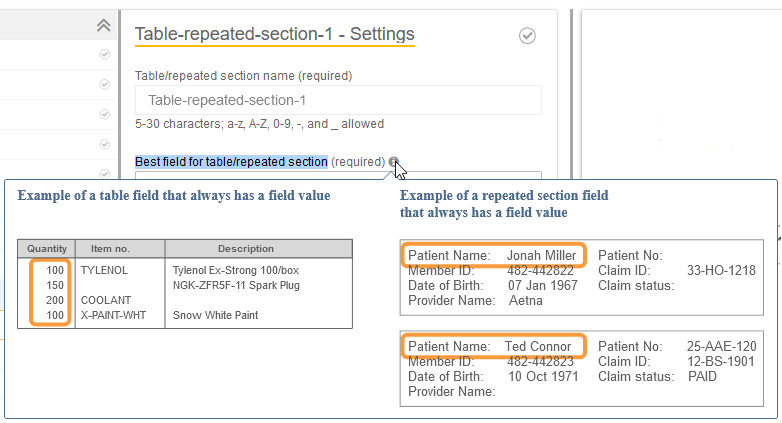 I do not find it in the Document Automation platform. Is there an equivalent ? Because this option can be needed. For example in that case I would like to only keep rows that have an amount and a delivery date. I need in the Validate step to remove the useless rows.
Does anyone have an idea ?
Thanks in advance