Hello-
When I use the Get Table command for a table using the Recorder > Capture option in an application called Success Factors I get results that are not visible.  For example, If I have the below one record (my record) in the search results…
I see this one record on the Webpage:

However, the table returned to Automation Anywhere has a bunch of data for employees that are not visible on the webpage.  I realize that the webpage is probably suppressing these in the background but how do I only access the results that are visible?  Seems a little odd…..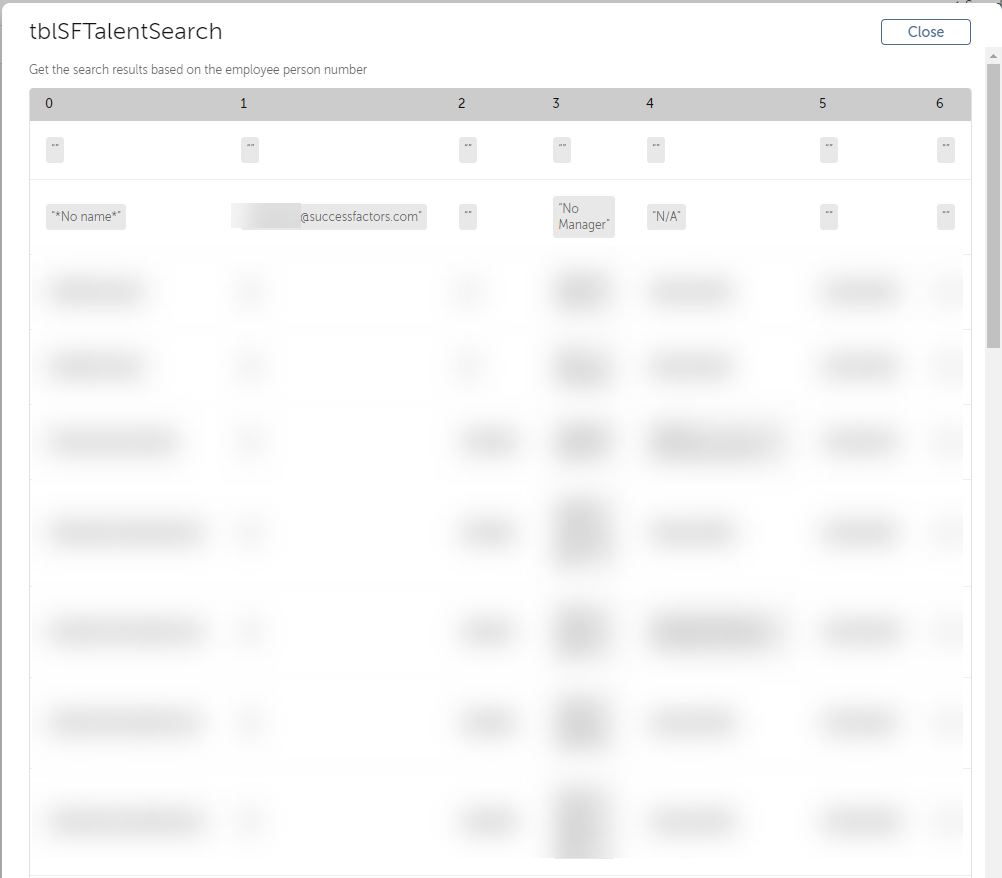 Is there some type of property I am missing or can set to only see visible records?