I am trying to set up an email triggered bot.
I have successfully done so with an email directly into the inbox from my normal account.
I'm attempting to set up a rule in Office365 Outlook to move the trigger emails into a different folder and use those emails as the trigger.
The bot mailbox is mainly used for invoice processing, so I would like to keep them separate.
Is this even possible to do?
It seems like any rule to move the mail into a different folder immediately breaks my trigger.
Here is my trigger setup:
I've also tried just "EDI_Notifications" as the folder, but both are not working for me with the rule in place.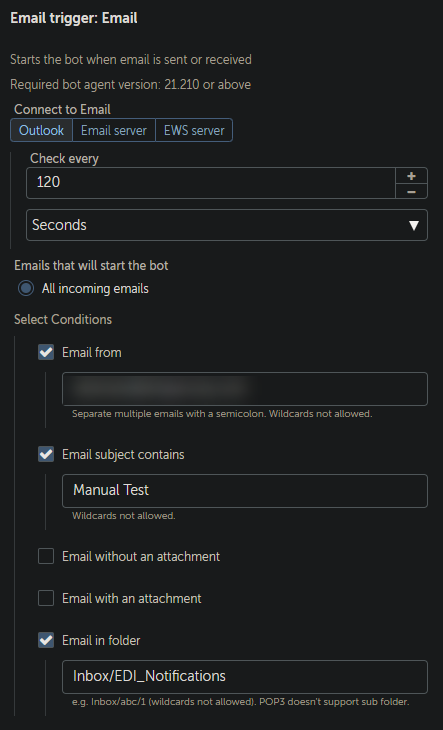 And here is the outlook mailbox setup: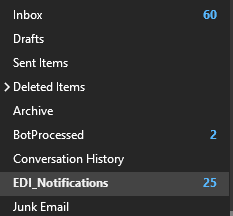 Thanks