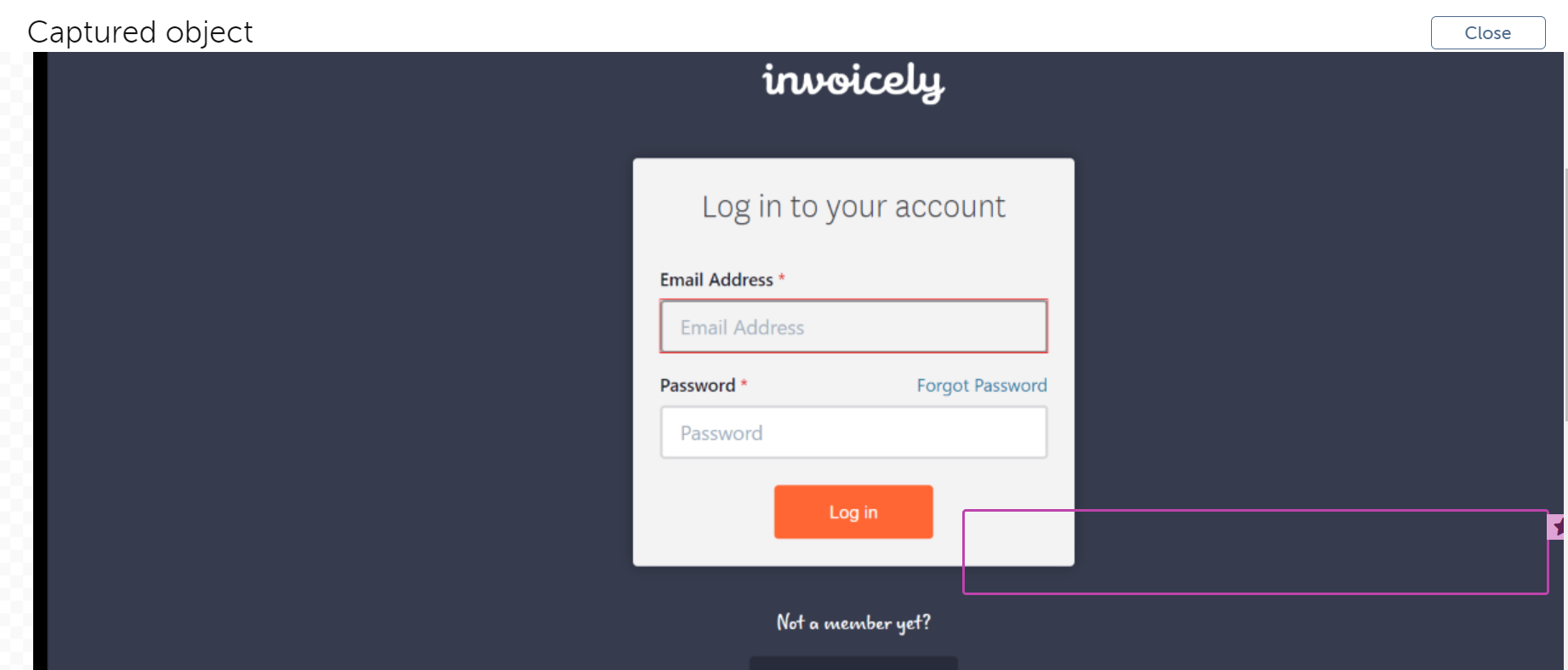 object until it turns red then i will click to capture. However, when going back to review the object i have just captured it hasn't captured the object i wanted. How can i fix this problem? I checked my google Chrome's zoom and it's on 100% so nothing wrong there.
See picture above for reference.
As well as this when reviewing the properties for the image captured it contain the information for the object i want captured but just doesn't capture the correct object.