Buenas noches, soy practicante del área de logística y como proyecto estoy realizando un Bot que me permita subir las fotos de los recibidos de las transportadoras a la plataforma de la compañía,  pero el Bot no esta reconociendo la ventana que le señalo. Las instrucciones que sigue es que de clic derecho sobre el enlace "Ver imagen" y luego "Guardar enlace como"… Sabes de que manera puedo solucionarlo ?..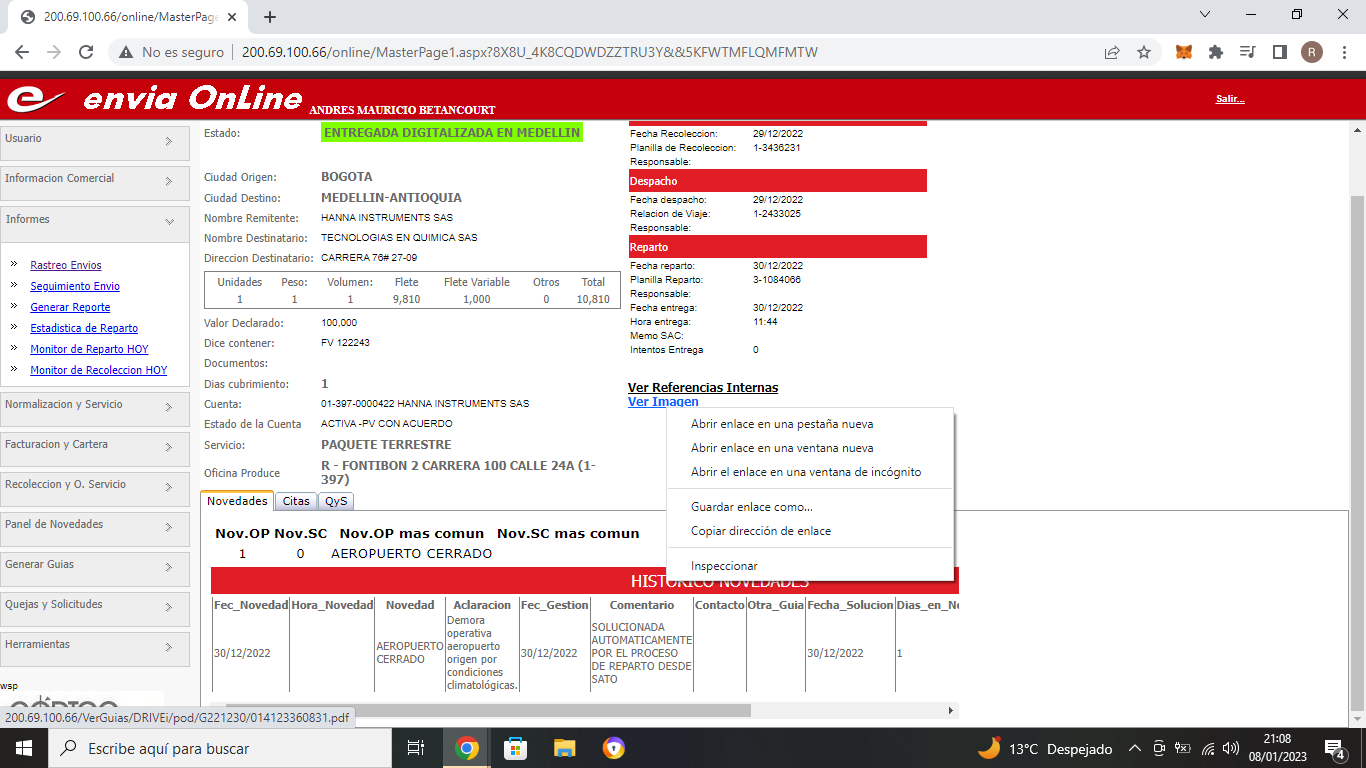 Error: This may be due to the following reason: Unable to find requested object. 'Search Criteria' did not match.
To continue, edit the bot and fix the error. Then, try again. If you continue to see this message, please contact your system administrator.
Código: bot.execution.error