As part of our MVP Program - that's our [M]ost [V]aluable [P]athfinder Program - Automation Anywhere has assembled and recognized a cohort of dynamic leaders, innovators and skilled practitioners. They're common bond? Being united to inspire and ignite a groundswell within the field of automation.   
Without further ado, join us in recognizing our first class of esteemed MVPs: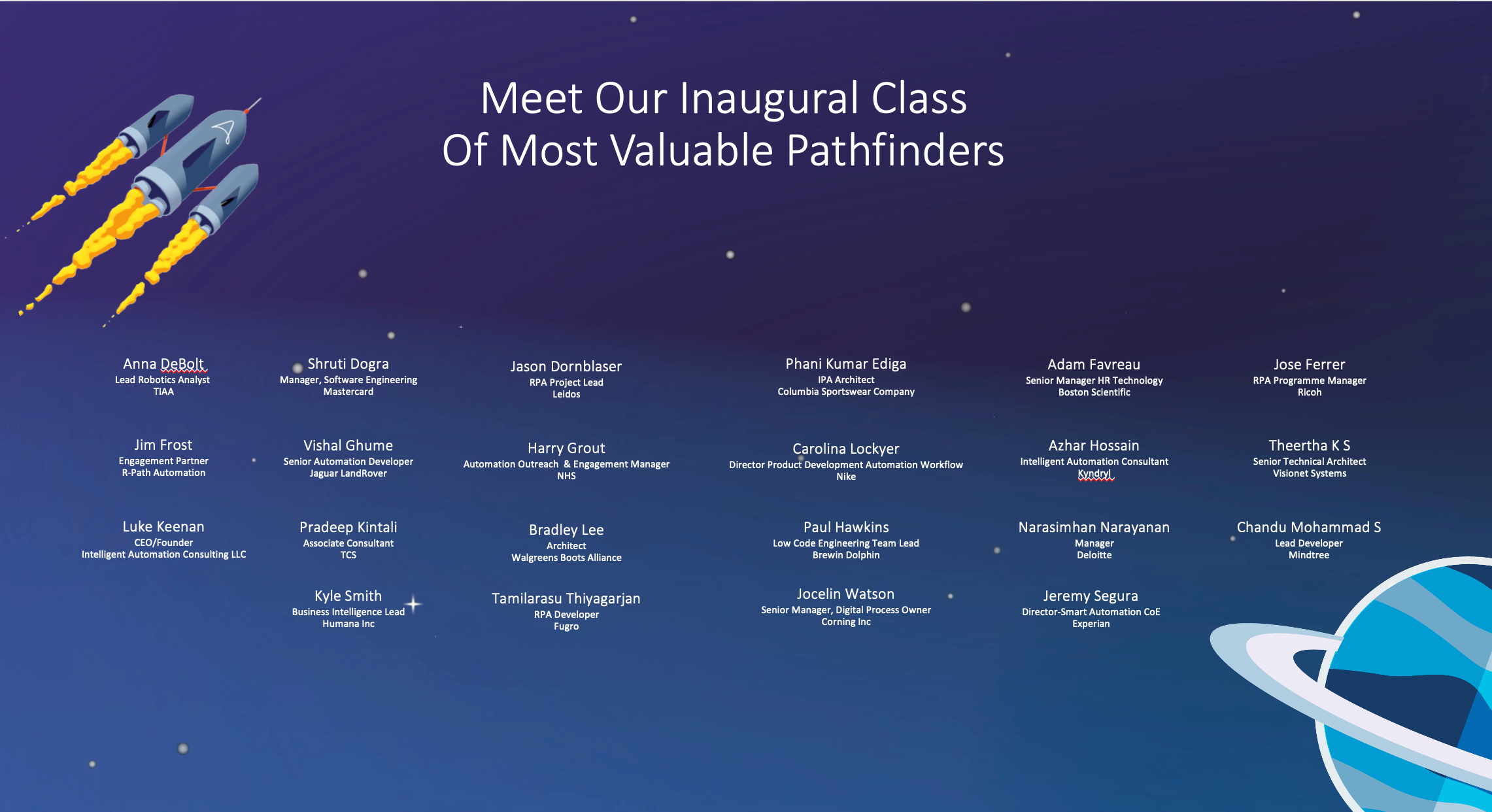 These MVPs truly give back to their global community through volunteer leadership, mentorship, and ideation. They were chosen specifically for their efforts:  
Facilitating Forum Engagement 

Building Networks & Leading Community Groups 

Sharing Expertise via Community Events 

Influencing Automation Anywhere Product Development 

Partnering in Community Ecosystem Development 

and more  
Congratulations again to our 2023 MVPs—and thank you for all that you do to build a stronger and deeper automation community!